In the green surroundings of the Pfunders Mountains
Demanding hike past Englalm and Kompfossalm huts to Eidechsspitze.
Route description – Eidechsspitze Peak
The route to Eidechsspitze Peak: from Terento follow marking no. 2 up to the last farms (approx. 1450 m; up to here also possible by car). Afterwards a medium-inclination, mostly through forest you hike up to Englalm (1826 m, a simple hut; from Terento 2 h); continue on path no. 22 in forest-free and steep terrain up to a hut ruin at Kompfossalm (2181 m); again on path no. 22 up to the eastern ridge of Eidechsspitze Peak and on to the cross at the summit (2738 m; from Englalm Hut 2.30 h).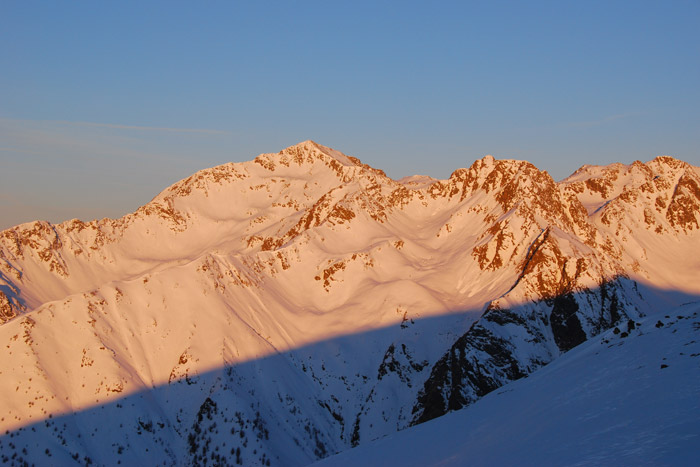 Tiefrasten Lake and Kompfoss Lake are two, deeply blue alpine lakes. According to a legend instead of Tiefrasten Lake there was a stony area with several huts built on top of it. Dwarves were the owners of the huts, and they worked in the mine of the Dwarf King named Mute. They searched for crystals in the mine and got good money for their hard work. However, after some time the dwarves became more and more dissatisfied. One day, the dwarves found a giant gemstone, which they wanted to keep and sell themselves. Mute found out about the dwarfs' intention and brought about a giant storm. Water flew down the mountains and the dwarfs could not be saved. Tiefrasten Lake, and Mutenock Peak are still there today.
Educational Path to the Corn Mills
The educational mills path leads along Ternerbach River.During a 1.5 hour hike you walk past 7 renovated corn mills, some of which are up to 500 years old. This is where farmers used to grain corn into fine flour, and sometimes still do.
During the summer months one mill is open to the public every Monday from 10 a.m. to 2 p.m. During the Mill Festival you can get an insight into the millers' profession.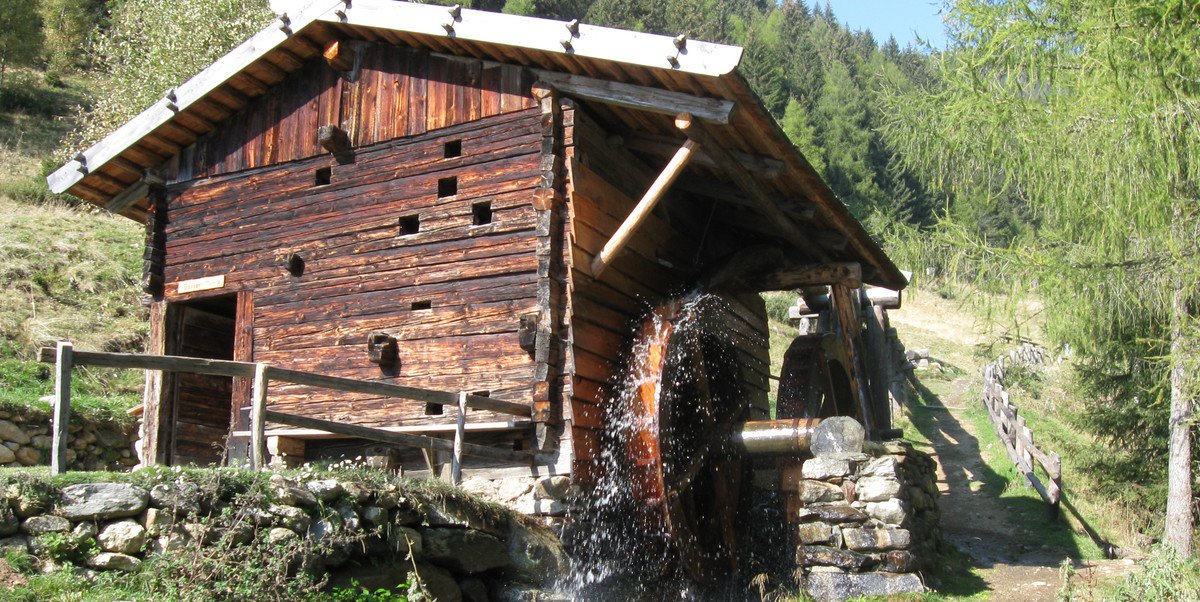 The formation of the pyramids in Terento probably dates back to 1837. As a result of a strong storm, the Ternerbach River swept away 3 residential houses, 16 mills, 13 beaters, a smiths and a sawmill. 13 people died during this storm. It is very likely that the slope started to disintegrate as a result of this storm. Over the following decades, the erosion had an impact on two different types of debris: the classic pyramids were formed from the material mix with stone blocks; from the material containing no stone blocks only ravines and ridges were formed.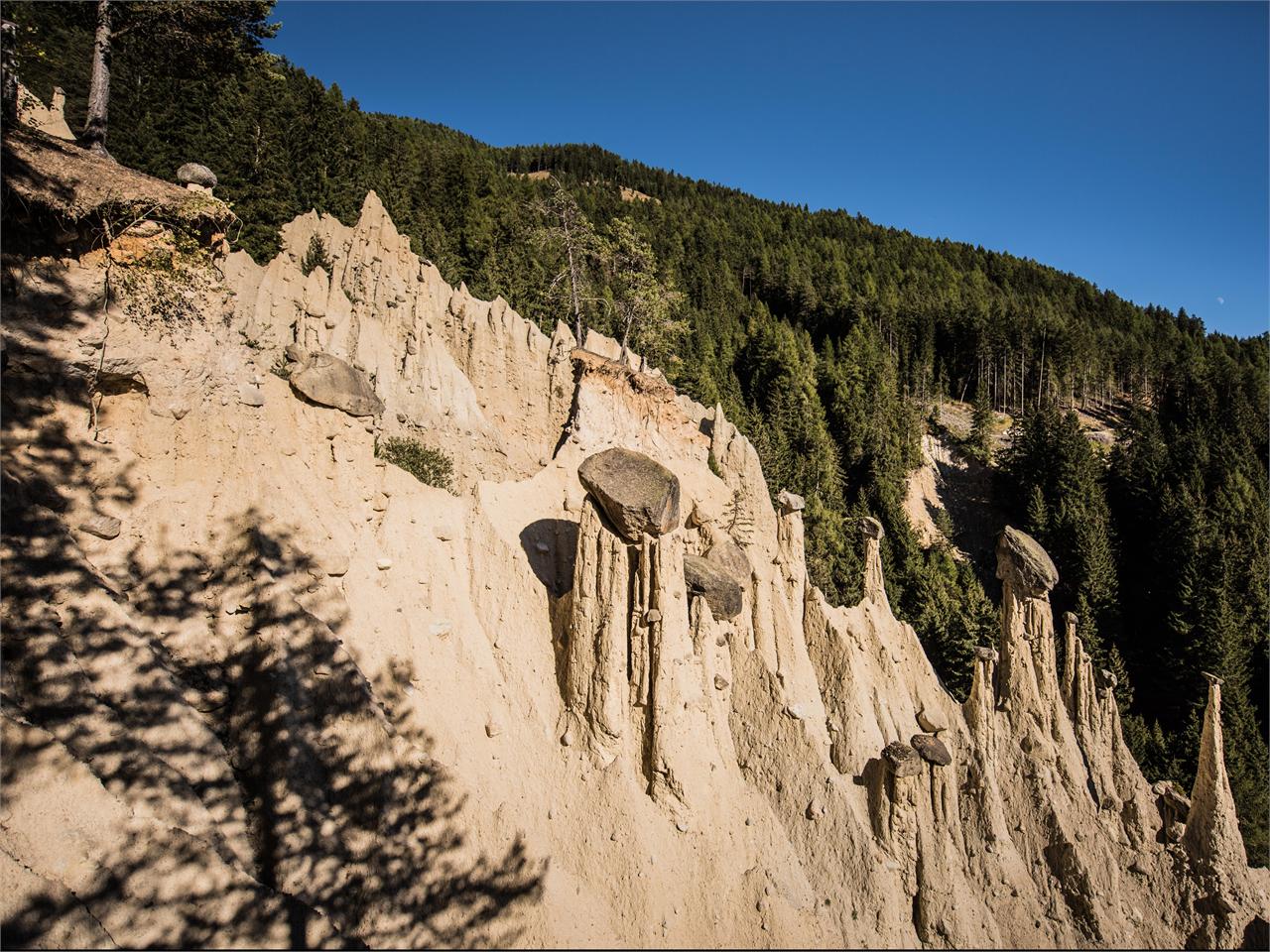 Copyright © 2020 Guesthouse Neuwirt | VAT Nr: 01656060215